All of our paints are non-toxic, lead free & food safe!
Pottery Painting
Step 1:
Choose any ceramic piece you like from our selection of over 300 pottery pieces (bisque). You can find items for your home decor, kitchen, bathroom, pets, garden, children, and many more...
Step 2:
Receive a quick paint demonstration from our friendly staff and choose your paint colors. Be sure to check out our sample pieces around the studio for design ideas. NO ARTISTIC EXPERIENCE NECESSARY!
Step 3:
Relax and have fun creating your masterpiece.
Step 4:
We'll glaze and fire up your one-of-a-kind piece and within 7 to 10 days, it will be ready to take home. We'll give you a call when it's ready for pick-up! (And if you give us a call when you're double-parked outside our studio, we can bring your pottery out to your car!)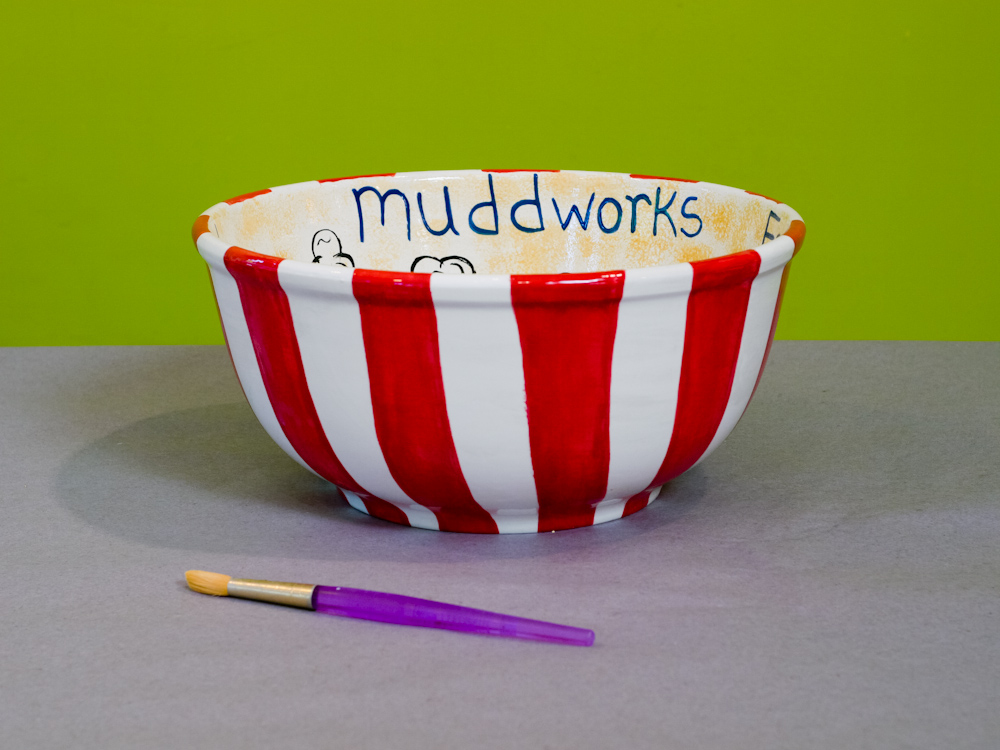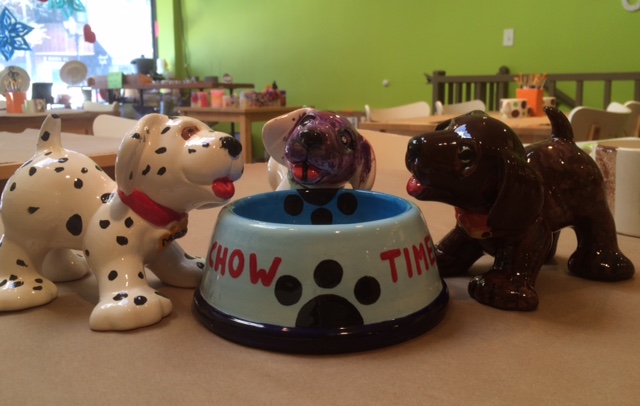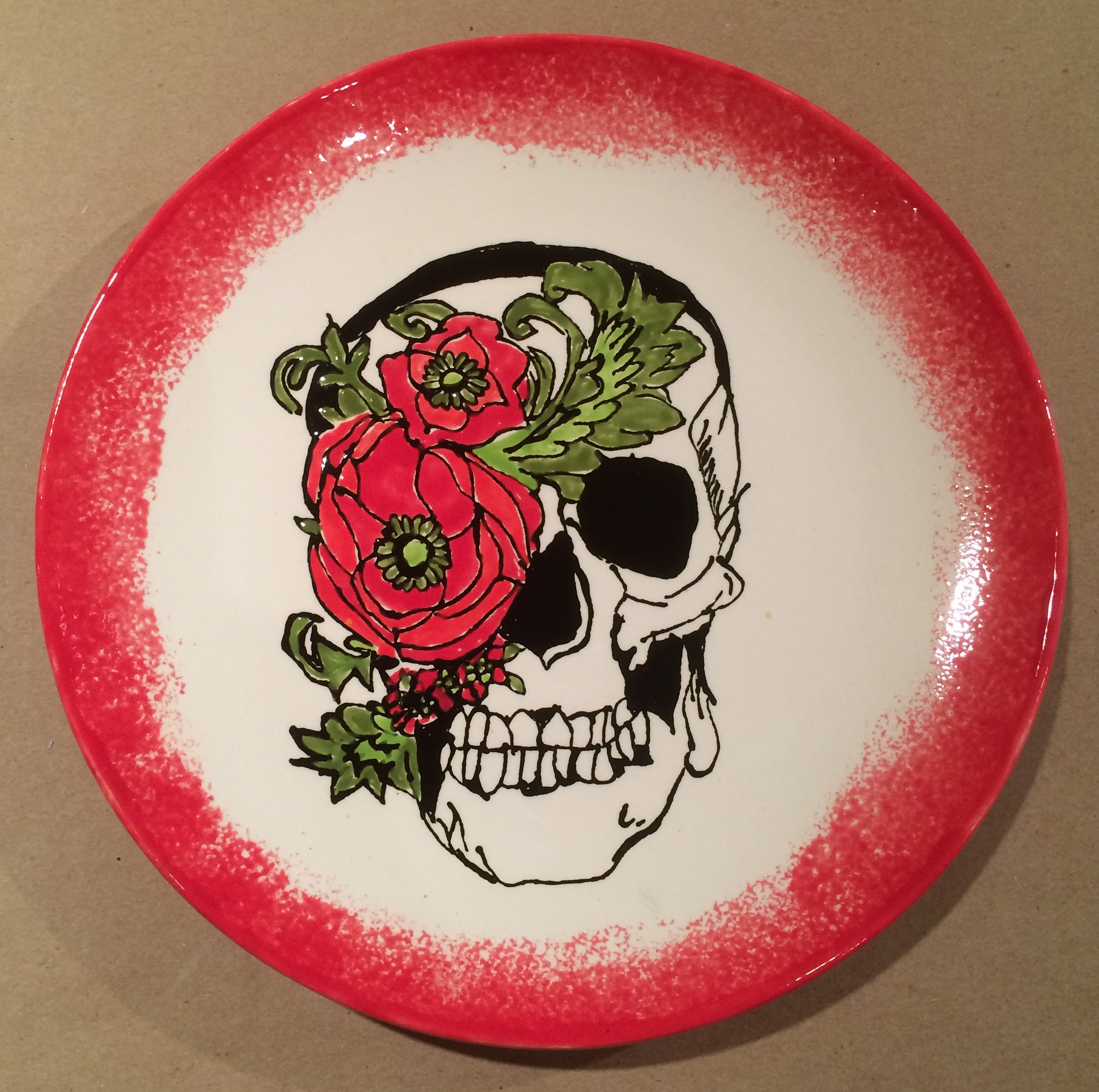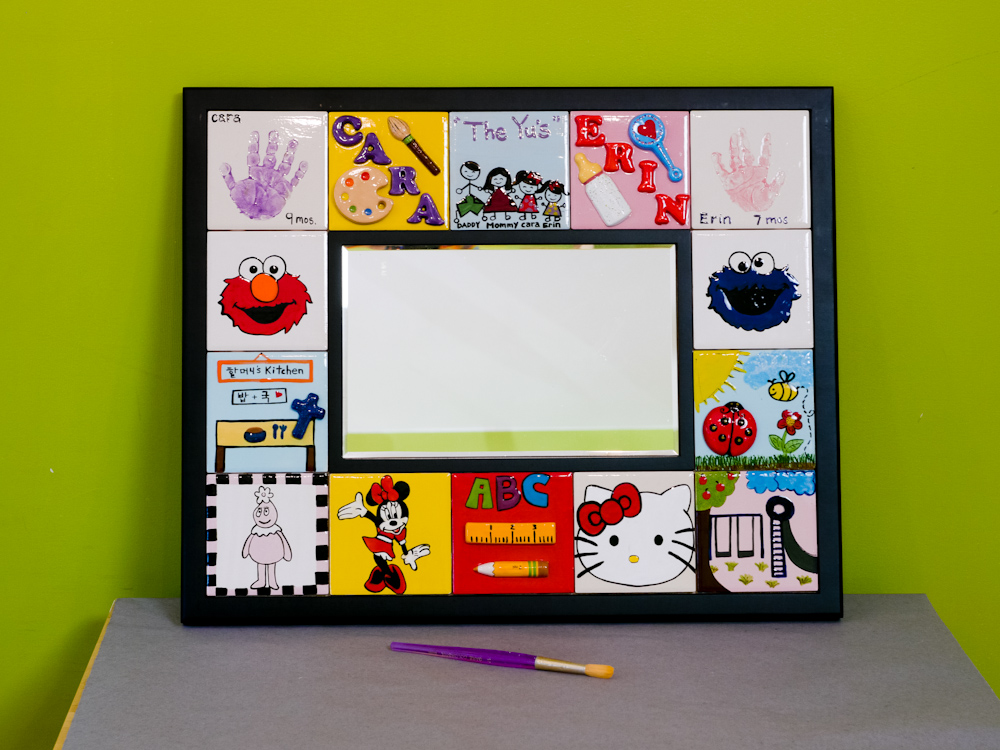 Pricing
Studio walk-ins are available on a first-come-first-serve basis.
To paint in our studio, we charge a studio fee + pottery piece (bisque) + tax. (per painter)
Our studio fee is $8 for the first hour, $4 for the second hour, and no fee for the third hour and so on.
Our studio fee includes: Instruction and use of all the supplies in the studio such as paints, paint brushes, stamps, stencils, sponges, smocks, etc., as well as the glazing, firing and packaging.
Prices of pottery pieces range between $13 and $55.
***Tax is not included in the price of the studio fee or the price of the bisque (pottery piece). (This applies to parties as well).
Quick Reminder
After you have finished painting your pottery, we will give you a call in 7-10 days to come in and pick up your pottery pieces. We are CLOSED on Tuesdays and we only hold the pottery pieces for up to 30 DAYS. If you need a time extension please do not hesitate to call and just let us know.